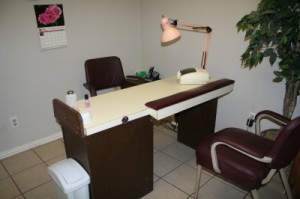 Whether you are just about to open a manicure store or running an existing service, have you ever wondered what your customers' think about your manicure service? Maybe this one will help!
– I want the table on that spot!
Manicure tables have a huge role. It's not just about a table that organizes your manicure devices; it's is also essentially the place that your current and potential customer will put her hands on top of in the end. If your manicure table is facing the window or a plasma TV, you will realize that people go there to reserve a spot before the other tables and places that are available..
It's not a theater seat, but still, people want the most strategic location to have a manicure.
Hence, be sure to arrange those tables in a way that customers would love to directly sit without thinking twice.
– Get the dirt off, please!
No matter how bad she wants a manicure, she will think twice if those manicure tables are dirty. You should spend your time in cleaning the desks despite accepting customers in a row. It makes great sense that your customer would love a clean slate table to put their arms on.
– Thanks so much for that comfy arm rest!
There are many types of manicure tables. The one with eye-catching color or cute ornament will get the most girls. That's the trade if you want to make a successful nail grooming service. You have to make sure that your table speaks to your client as if they are waiting for them to sit. The table has to have comfortable pads or pillows that client can use.
– I want that lady to do me manicure
Your customer will have her favorite staff in your store. She will pick the friendliest one she knows with good polishing record. This is because manicure takes lot of time and they want to start a great chat. Keep an eye to those kinds of people and hire more like them. It will keep your customers coming back for more.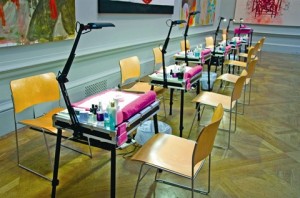 – I hate the table running here and there!
That's the consequence of wheeled table. Sometimes it gives an unnecessary mobility that makes the manicure process doesn't go well. Rolling wheels may be an efficient transporter but you need to consider how often you need to mobile your manicure table. You can choose fixed table instead. It may not be moved around but it gives you hassle free job to pain those nails.
– Wow, I love this!
Your customer may not tell you if she is excited with your interior. But apart from that, she will keep the excitement inside. But she will definitely come back if you have great furniture arrangement that no other salon does.

Recent Posts
Popular Posts
Categories
Tags